Hello All,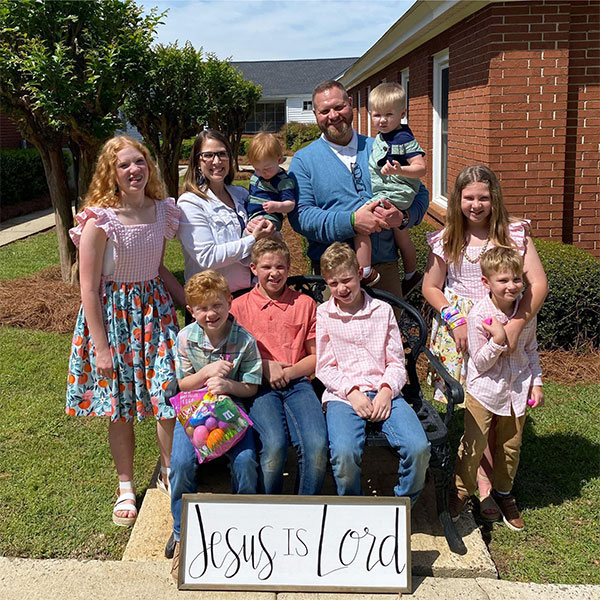 My name is Matthew Loafman and I am so glad you've decided to check out our site. I have served Henderson Baptist Church since July of 2021, and Henderson is my first full-time pastorate, but I have served as a bi-vocational pastor in Texas since 2011. During that time and prior going back to 2006 I also served as teacher, coach, and principal at several high schools in the Dallas/Ft. Worth area.
I loved teaching and coaching football and soccer, but constantly felt the call towards full-time ministry. In this day and age, we need men who "will not shrink back from proclaiming the full counsel of God" as we're told in Acts 20:27, and while I am in no way perfect, the desire to see this in our churches was put on me by the Lord. So by the grace of God here I am in Elko, GA, and while I am a die-hard Texan, I cannot tell you how blessed I am to be a part of the Henderson family.
My family and I are so blessed to be in this community. My wife Randi, who works at Quail Run in Warner Robins, and I were married in 2007, and we have 8 wonderful children: Lexi, Luci, Luke, Levi, Landry, Lane, Layton, and Lincoln.
Henderson has shown me 2 things: They care about God's truth and they care about each other, and that, at least from a human standpoint, is what drew me to this place. If you believe those things to be important, Henderson may be the place for you.
We hope that you'll join us for worship in the coming days and thanks for checking out our site.
God Bless,
Matt Loafman